Moonridge Marina News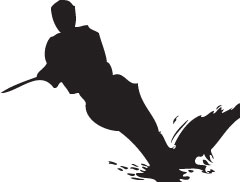 Latest News
.
MMPOA Board Meeting: June ?????, 2020. Date not set due to covid-19
Sewer Project Update (as of 2/19/2019)
Buckskin Sanitary District(1)
Please complete the "Buckskin Sewer District Property Survey" and Return!
.Other News
• Financials are posted in the Members Only section
• Help us keep our email and directory up to date! Email changes to: [email protected]
• Landscapers scope of work: See Members only section
New Mailboxes in Moonridge 2 have been installed.  If you would like to make arrangements to have your keys dropped off at the property, Heather Wilson can make arrangement to have that done,  just email her at [email protected] ,  or call her at 928-667-2446. 
Lock boxes with gate keys have been installed on the locked manual gates in Moonridge II. The code is the same as the keypad on the auto gate. PLEASE be sure to return the key if using the gate. The gate should only be opened for emergencies or for passage of vehicles that cannot fit through the auto gates. Gates must be re-locked immediately after passage.  
• What's the Manager's role?   Click here